The Exam Scream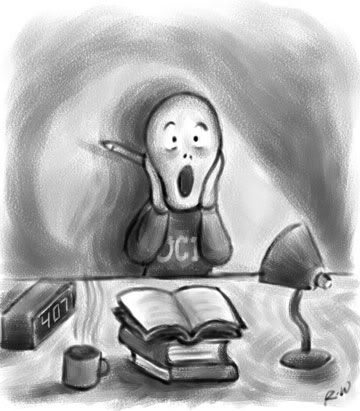 OSLO, Norway - Police fielded a flood of tips but still had no motive for the daring theft of "The Scream" and another Edward Munch masterpiece by armed robbers who barged into a lightly guarded Oslo museum and ripped the paintings from the walls before the eyes of stunned visitors.

Police, who launched a nationwide hunt for the works, said there had been no word from the thieves, who were widely expected to demand a ransom. "The Scream," a 20th century icon of angst, is too well known for the thieves to try to sell, experts say.

"The Scream" — there are four versions of Munch's best-known painting — depicts an anguished figure who appears to be screaming or shielding his ears from a scream.
And for those of you who're still in the dark, this is what the REAL "Scream" looks like.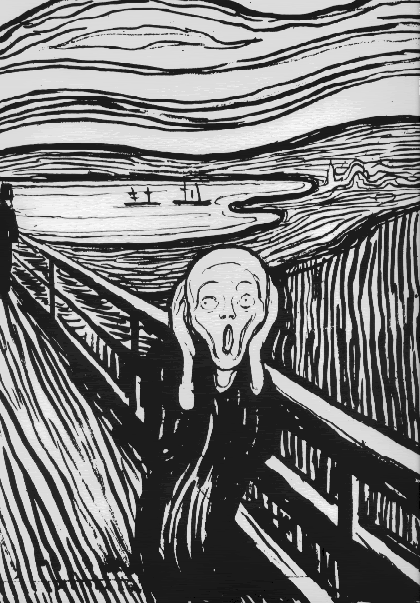 This little bit of culture was proudly brought to you by SHEENA.
|