'Tis the season to be jolly..
And I'm a whole season late. It's Chinese freakin' New Year, yet I still prefer Christmas songs, because at least I can understand what they're singing about. Though I think its safe to say that, when you break it down, CNY music simply boils down to "prosper in all prosperity during this prosperous new year". And you'd think after all these years, listening to the same music over and over again…
Because only Chinese people enjoy being rich that much.
This is especially reflected in the frenzied manner in which we scavenge for
ang pau
. I remember the time when I was 5, where 5 of us would go door-to-door wishing everyone a very happy and prosperous New Year, armed with 5 sticks, a broom and a gardening spade. Then we'd pool our earnings and waste it on women and booze. Ah, good times…
I'm kidding. I wasn't allowed out the house alone until I was 15.
So what I mostly did up till then was hang around my own place while people just walked in and gave me money. Prosperity in the comfort of my own home. And I was all alone.
Not too much different this year. Except now there's me, and
her
:
Intel(R) Pentium 4 2.8GHz,
1Gb DDR RAM,
ATI Radeon 9600 PRO
36-25-34
Other intimate unmentionables
I remember all the great times we had together. Except she gets kinda unstable sometimes, to the extent that she ignores me even/especially when I push all her buttons. This was annoying to say the least. But I put up with it. Until last week.
Now, I've replaced her with an Acer 5504. She's a little smaller, but that means she can sit on my lap. And on the plus side, she's a lot more flexible (flexible being a laptop's thing). That means she can come to Kampung Newcastle with me. I even bought her a whole lotta expensive accessories so that she'd serve me better.
What can I say? I'm in love!
So at least I'll have a PC. Thankfully I'll have something to do when all the shops there close. And they close at 5.
PM
.
I'll also be bringing along an overdose of Bleach, among other anime just in case. I don't think I'll ever grow out of anime. Especially if they get as good as this one. I've been watching it since after the exams. And I suspect I'll be watching it through the entire CNY. Just me, my computer, and my other computer.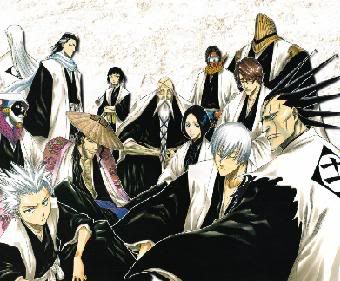 P.S. Happy Chinese New Year!
|